Embossing Stamp Tools
25th August 2020
Stamping shapes, letters or numbers into vegetable tanned leather is an easy process which requires nothing more than a small mallet and an embossing stamp tool. On the other hand creating detailed and interesting patterns and shapes using a combination of stamps, requires quite a bit of practice and an artistic flare. Before doing either though, you should preferably case (slightly dampen with cold water) your veg tanned leather, prior to tooling.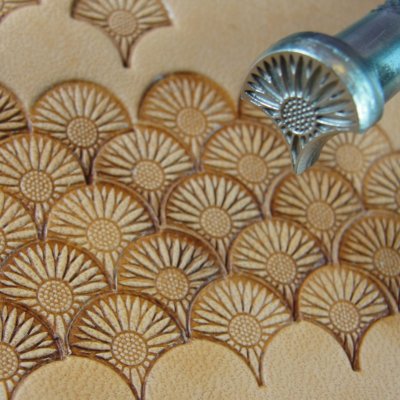 OUR TOP PICKS:
Leather Stamps Tools Set (20 pcs)
Easy-To-Do stamps for beginner and professionals, can carve out the perfect pattern
Size : 11.5cm / 4.5"
Professional tools for leather craft working, create your own vintage, stylish pattern
Durable solid metal construction
A great gift for leather craft lover
Mogokoyo 9.0mm Letter Alphabet Stamp Punch Set
Alphabet Size: Approximately 9.0mm height; steel handle size: 3.6″L*0.3″W
Package: Includes full alphabet letters "A-Z",one steel handle, all comes with a plastic gift box
Material: Made of durable solid metal, Hardened and tempered,ensure imprints be strength and clear, even for long time using
Works with leather, wood, clay, jewelry blanks and more. highly recommend for vegetable tanned leath
Application:Perfect leather craft tools for leather engraving, create your own vintage personalized signature/date/monogramming on the leather
Dragon Scale Leather Crafting Stamp Tools
Available in different sizes and patterns.
Basket Weave Leather Stamp Tools
Available in different sizes and patterns.
Leather Carving & Embossing Mallet
Perfect weight tool to print kinds of figures on the leathercraft.
Sturdy and durable stainless steel construction with wooden handle.
Edge alloy material, polished and grinding treatment.
Nylon hammer tail nut is fixed, anti slip and skid prevention.
Great for use with leather stamps, Prong Diamond Chisel, hole punch, etc.